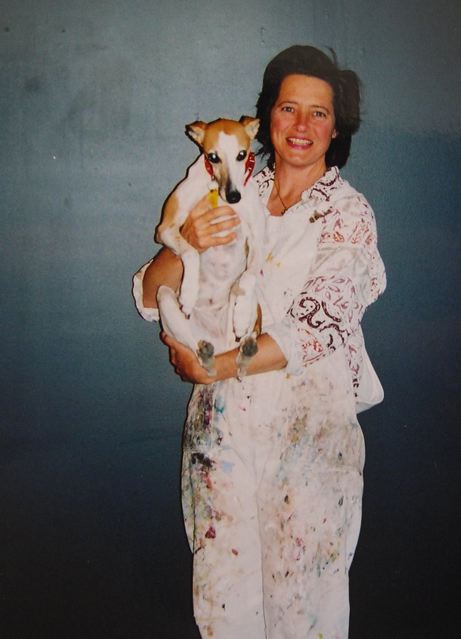 SARAH GUPPY – AUCKLAND
PAINTER, POTTER, GILDER
Artist Sarah Guppy is a painter, potter and gilder living and working in Auckland, New Zealand, where she was born.
Sarah Guppy's paintings are held in several private collections internationally and she has participated in numerous group and solo shows in both the UK and New Zealand.
Her gilding work has adorned high-profile buildings and interiors in the UK and in Auckland.
Her clay figurines and pottery are sold through select New Zealand retail outlets, as well as private commissions.
---
 My career as a painter began in 1973, when I studied fine art at the Auckland Society of Arts, and then graphic design at the Auckland Technical Institute. In 1978 I moved to London where I studied fine art at Morley College under Maggi Hambling (OBE,CBE), a notable teacher and artist. Over the following 18 years I absorbed influences from English and European painting and culture.
While in London I became an apprentice gilder to Christina Leder, a bespoke frame-maker, who supplied the West End galleries and many Royal Academy painters. I later worked for Carvers and Gilders of Wandsworth, whose work included restorations for the Royal Collection and the National Trust.
The decorative skills I developed in this work have been incorporated into my work as a painter and, more recently, as a potter.
In 1996 I returned from London to live in Auckland, where I continue to paint, gild and create with clay. I have an appreciation of the art world from both an artist and an art dealer perspective, having worked as a gallery manager (2000-2002) for the Milford Gallery (formerly in Auckland), following a year as gallery associate.
---
GIVING RELIEF - Bas Relief works 2017